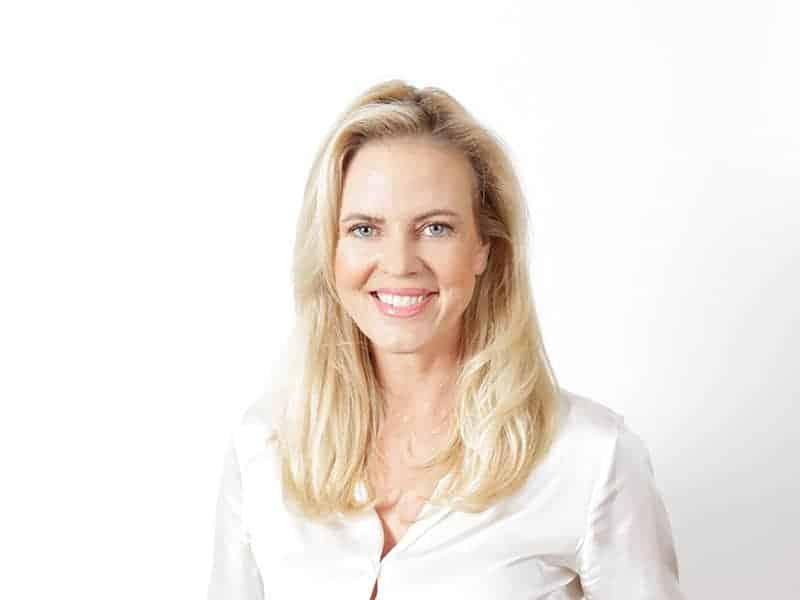 Managing Owner
After studying arts in New York City, Anke Schaffelhuber graduated in Business Administration with a major in marketing in Munich. After six years of PR management at the internationally renowned fashion house Willy Bogner GmbH & Co. KGa.A, Anke took over the PR management for Wilderness Safaris, in order to establish the company on the German market. In January 2006 Anke Schaffelhuber created her own agency named Schaffelhuber Communications, taking care of clients in the luxury market. As a travel soul and expert voyager, Anke travels the world and draws inspiration for creative PR concepts from exposure to foreign cultures and from diverse nature phenomena.
Her second passion is photography, which she developed even further during her many travels. Ever since, Anke Schaffelhuber created a new perspective on the beauty of our endangered world through her Fine Art Photography.
Due to her longstanding experience as a journalist and columnist for TV and Press, Natascha has superior knowledge for media possibilities and editorial processes. She also is an expert storyteller. During her studies in political science and communications, she built a vast media network. In her spare time, Natascha travels the world by ship or plane with her dog Minou. Her job as PR manager, her passion for travelling and love for writing is all joined together and make her a successful author of belletristic novels.
During her studies of Media & Communications, Edith discovered her passion for PR. She gained experience working in the PR sector for tourism, film and culture. After joining Schaffelhuber Communications as a PR Manager in 2013, she fell in love with destinations such as South Africa and the concepts of sustainable tourism. Edith adores nature and mountain biking, no matter whether in the African savannah or in the Bavarian Alps.
With her master's degree in European Ethnology, Italian Literature and Sociology, Claudia is predestinated for some of the most beautiful things life has to offer: travel and Italian lyrics. After two years in the U.S. and Italy, she did research on the effects of emotions at the workplace, the flexible and mobile lifes of nowadays as well as various tourism phenomena. She finally ended up in public relations for sustainable sport brands and lifestyle products, before joining Schaffelhuber Communications, where she is specialized in luxurious hotels, economic topics and sustainability.
Christine already gained lots of PR experiences during her studies in political science and communication science and also discovered her passion for writing texts back then. After a traineeship in journalism she could use these skills for some years in the press office of the city of Fulda. As she likes to work in an international environment, she has lived and worked in the US and Australia for several months. Among koalas and kangurus she had the idea to combine her interest of travelling and tourism with PR. Since 2016 she lives in the beautiful city of Munich and implements creative PR ideas for different tourism clients. When she isn´t travelling around the world, she relaxes by reading a good book or watching a new TV series.
Vanessa has a university degree in German Language and Literature as well as an apprenticeship as a foreign language correspondence clerk (English and Spanish). She is eloquent and has text experience. Thanks to her former occupation for a publishing company she has gained editorial experiences and expertises referring to strategical Social Media Management. Vanessa is from Wuerzburg and loves to meet new cultures during her journeys.
Born in Munich, Nicolas has just completed his bachelor's degree in tourism, hotel and event management. His open and communicative nature stems partly from his years of gastronomic activities, but also from his californian background, as a German / American dual citizen. Gaining experience as a working student for six months, he is now a full time project manager.
Tatjana is about to finish her masters program in hotel management in Barcelona. The native Austrian has gathered plenty of experience in the tourism industry, due to absolving many internships throughout Europe. Now she wants to get to know the world of PR. Having lived in a lot of different places, from London to Buenos Aires, she has now moved to Munich for half a year and is thrilled to be back close to home, as well as the mountains. Her wanderlust is yet to be stilled, so she can't wait to see where life takes her next.
Sina has started her PR experience in the fashion industry for six years. She found her passion for travelling during her five month trip through Southeast Asia. Since then, she hasn't missed any opportunity to explore the world in her free time. That's why tourism PR has become her home.
She has a special and personal connection with South Africa. There she was living with a family in a township working for a charitable organization for five weeks.
Despite her constant wanderlust, the native of Nuremberg is also happy in her chosen home of Munich – whether in the English Garden, on the lake or on hiking trails and skiing regions in the hinterlands, in her apartment she might be found rather rarely.
Julia is a true Communications Professional – by trade and by heart. Having worked as an editor for leading publications as well as on the PR side, she knows the media world – and literally everybody in it – from every angle, both professionally as well as internationally. During her four year-tenure as US-Correspondent for a leading German publication in New York she has developed a unique sense for understanding and connecting different cultures and mentalities. Besides a massive amount of experience, this is a skill she brought home to Germany in 2016 and evolved even further ever since.